News
Upcoming Events



---
March


---




















---
January 2017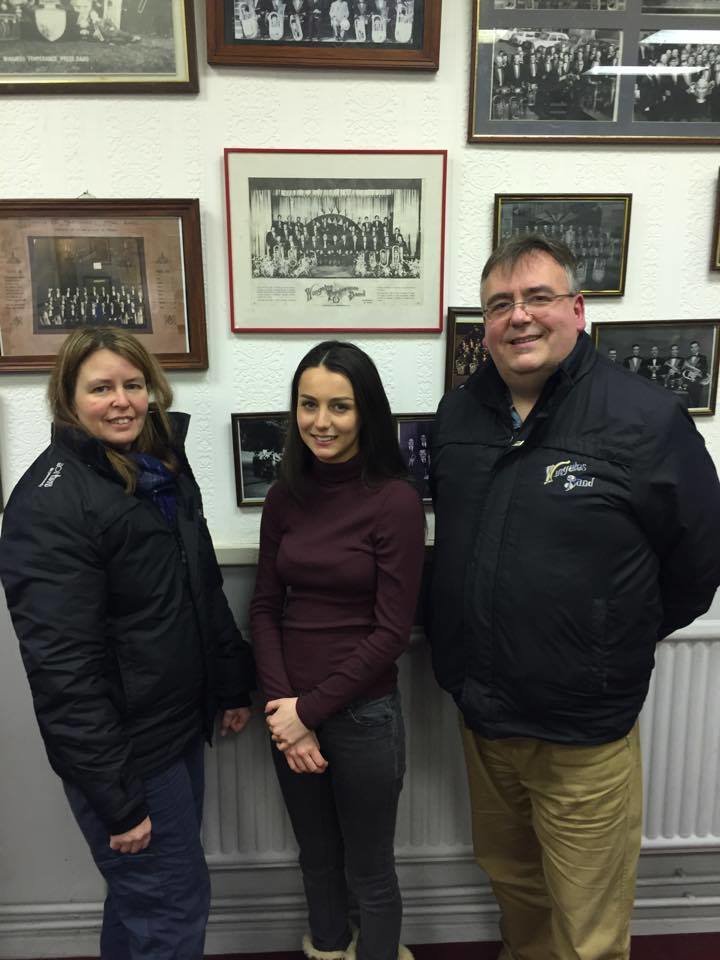 Wingates band secure a Brass Repair sponsorship contract with Brass Toff for the second year.
*Picture reference left to right: Sue Macdonald: Wingates Band Manager, Nicóla Shaw: Employee of Brass Toff & Repiano Cornet of Wingates Band, Andrew Macdonald: Principal Cornet, Wingates Band
Wingates Band will once again receive free brass maintenance over the course of 2017 from the well know Brass Repair and Renovation company Brass Toff.
Sue Macdonald, Wingates Band newly appointed Band Manager commented: "This is a very important move in order to consolidate our quest to bring continued financial security to Wingates Band.
The Band is in a fortunate position to have links to Brass Toff through Nicóla and Paul Andrews (our conductor) as all our players can benefit from having consistent brass maintenance."
Brass Toff is a instrument Repair business and sole UK Retailer of Elliott Brass established in 1983. It is owned by Paul Andrews who has over 30 years experience in the musical instrument repair business.
Paul Andrews comments: "Everyone will benefit from their instruments working at the very highest standard through regular servicing. It is vitally important to have these expensive instruments working at their optimum capacity, in order for Wingates Band to gain the necessary longevity from their assets."
---
December 2016
Simon Cowen, Elliott Brass Trombone Artist, along with other members of the Elliott Brass Ensemble, visited Old Trafford earlier this week to take part in the Manchester United Christmas Carol Service.
Paul Andrews has been part of the Manchester United Carol service for the past 24 years, entertaining many footballing stars such as Alex Ferguson, Phil Neville and more recently Ander Herrera and Juan Mat...a. This year the club jumped at the opportunity to have the Elliott Brass Ensemble part of their traditional Christmas Concert.
Elliott Brass also recognised as EBE, was formed as an extension of the well known Brass repair and renovation company, Brass Toff. The 10 piece ensemble consists of some of the finest musicians in the North West from various bands associated to Paul Andrews, the owner of Brass Toff, including Elliott Artist Simon Cowen; Principal Trombone of The Royal Liverpool Philharmonic Orchestra.
The group represents the Elliott Brass range of instruments, sold exclusively from UK retailers Brass Toff. Simon became Elliott Artist earlier this year after trialling the Elliott Trombone. Simon is proud to associate himself to the Elliott Brass brand and regularly plays the Elliott Trombone in many of the leading UK Symphony Orchestras.


---
June 2016
19/06/2016
A busy day banding yesterday as Paul and Wingates were competing at Morley and Hebden Bridge March and Hymn contests. The band won Best Hymn, March and came 1st overall at Hebden Bridge and 3rd at Morley, so a successful day!




---


February 2016
28/02/2016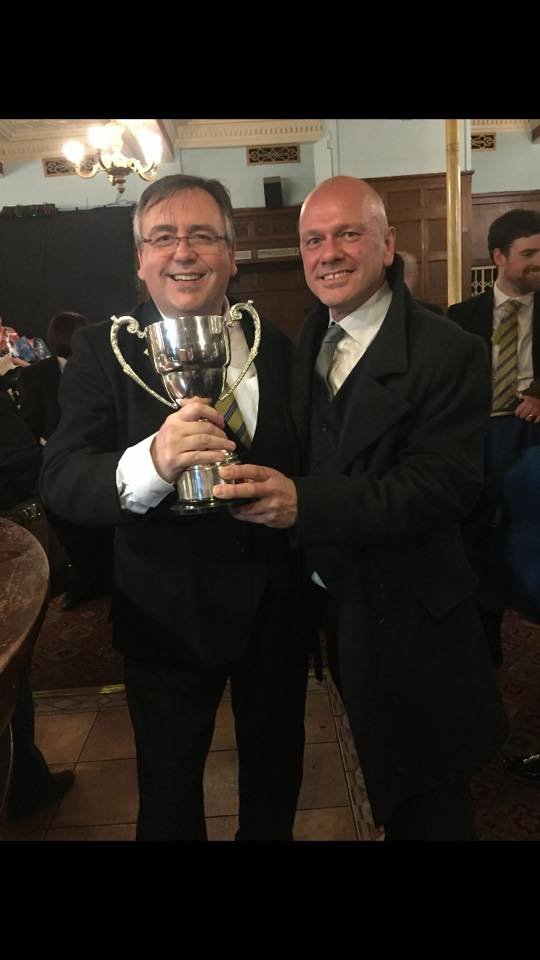 Paul takes Wingates Band to the National Finals
Paul takes the Wingates Band one step up from their 3rd place podium finish last year, qualifying them for the National Finals!! Wingates Band and the Fodens Band will represent the North West later this year at the National Finals. They will compete against some of the finest bands in the country at the Royal Albert Hall, London, a contests the band haven't qualified for, since 2004!




18/02/2016
http://www.4barsrest.com/news/detail.asp?bid=726&id=21506#.VsW7trSLRkp

http://www.4barsrest.com/news/detail.asp?bid=726&id=21506#.VsW-9bSLRkp



14/02/2016
Brass Toff visited Action medical research at the Blackpool Winter Gardens this weekend. Paul and Nicola showed their support to the popular Entertainments competition and all of their local youth band customers. Congratulations to all the Winners!
---
January 2016





Brass Toff help Fodens in their quest for further glories, at this years North West Area Championships.One of the longest serving principal cornet players of the modern era, Mark Wilkinson, principal cornet of the Fodens Band recently visited the Brass Toff workshop, were he had a new tuning mechanism fitted to his cornet.
Paul (manager director of Brass Toff) quipped, "I can't believe it, here I am as the conductor of Wingates Band and one of the competition rivals, helping one of the finest cornet players in the

country to further enhance his ability, to tune his instrument to an even greater degree.
I'm only fortunate that I took both his waterkey corks from his instrument before he left the shop."
Brass Toff wishes Mark and Fodens band all the best at the forthcoming contest. We hope that 2nd place would be adequate on this occasion.


---
August 2015
A successful launch of Elliott Brass took place at Wingates Band room this weekend.
Watch our recent Promotion Video here: https://www.youtube.com/watch?v=oWHdqIMQS2U
Read about it here: http://www.4barsrest.com/news/detail.asp?offset=25&id=20793#.Vf_wQxFRHIU
---
July 2015
Despite the adverse weather condition, Wingates came back from Brighouse March and hymn contest having bagged many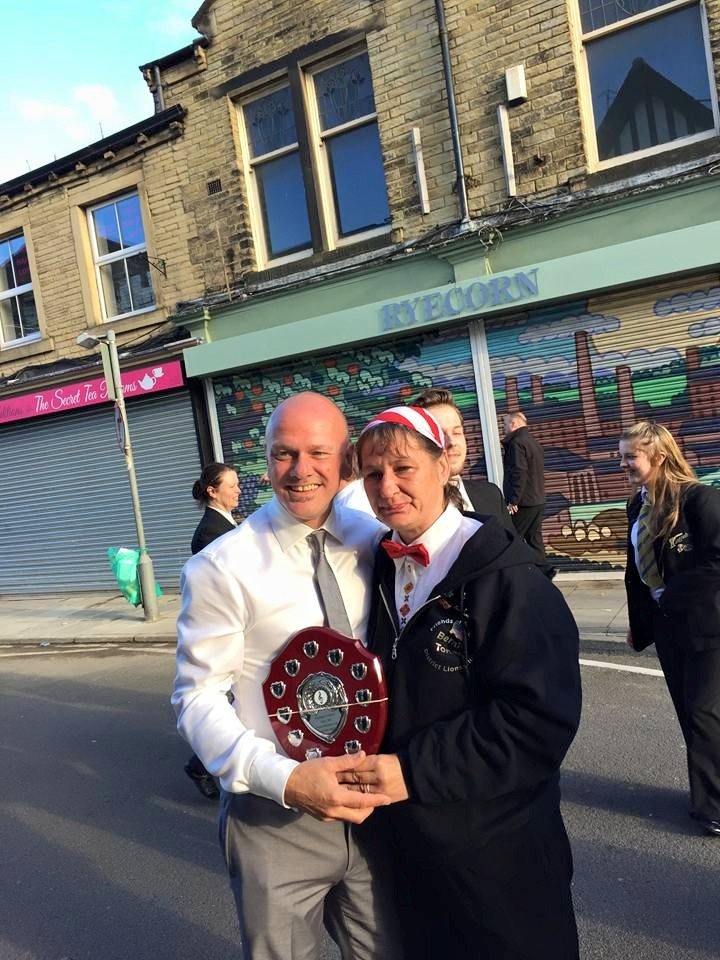 prizes including the winning band and not to mention the best conductor!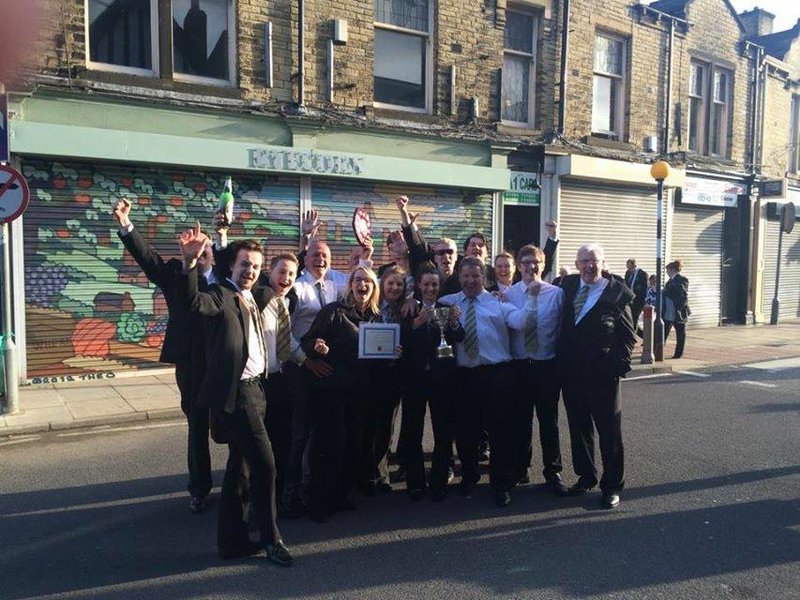 ---








---


March 2015
Paul and Wingates came 3rd against some stiff competition at the North West Regionals.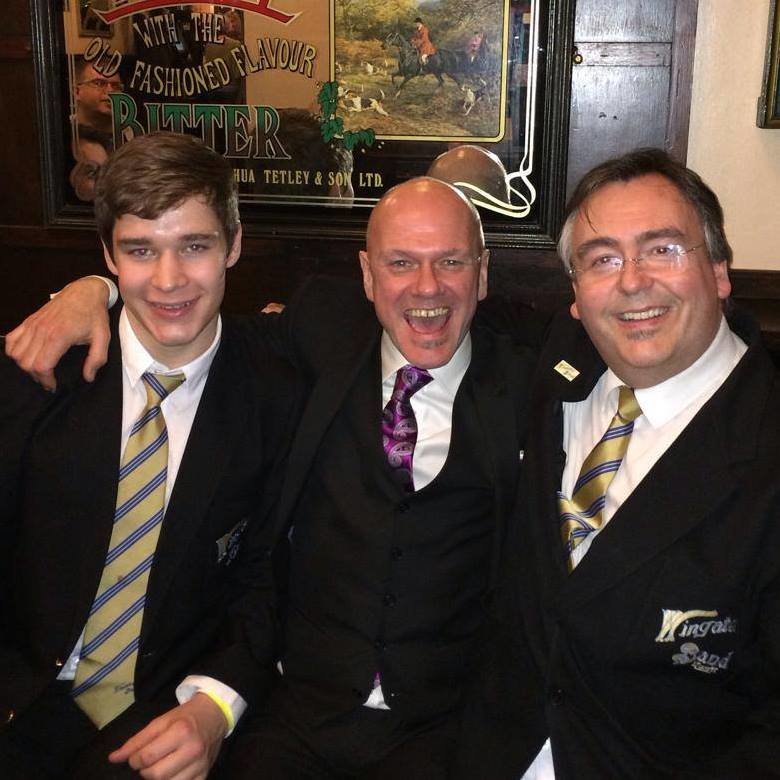 The pictures shows him having a celebration drink with his 2 soloists. (Left- Chris Robertson - Solo Euphonium) (Right - Andy Macdonald - Principle Cornet)






---
May 2014
Senior cup Champions!!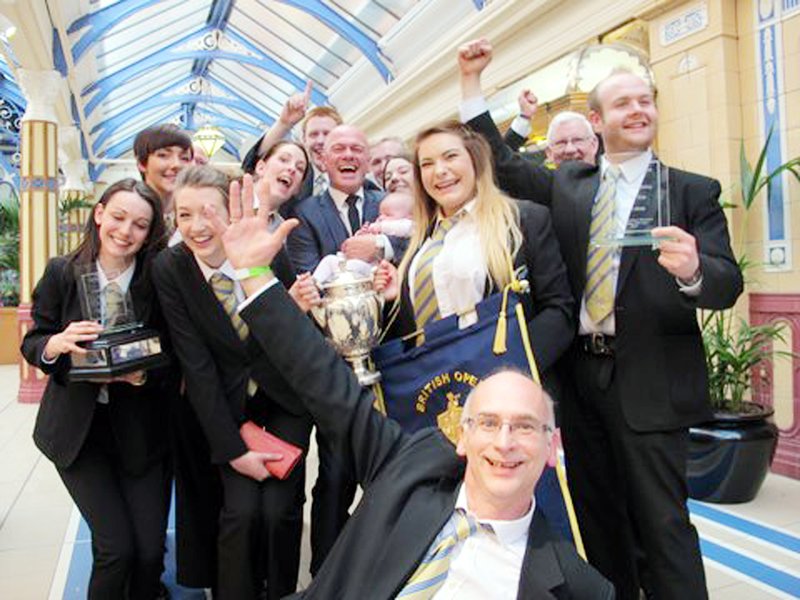 Paul and the Wingates Band took 1st prize for the Senior Cup, at The Winter Gardens Blackpool. Shown here celebrating afterwards with the band.


---
February 2014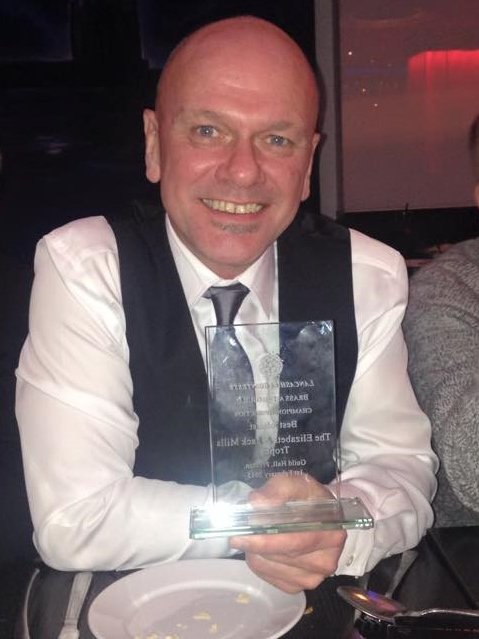 Paul is please to say he has accomplished 1st price at Brass at the guild with the Wingates Band and has also took the best MD (musical director) prize.
Paul is shown here celebrating with the band with a curry!