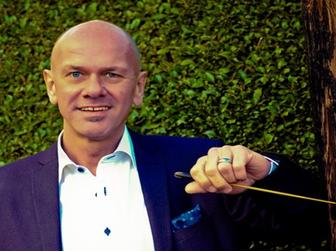 Paul Andrews
Conductor, Adjudicator, Band Trainer, Personal Development, Brass Repairer
---
Paul first learnt to play Euphonium under the guidance of his father Len Andrews, between 1972 and 1979. In that time, Paul sort help from the legendary Euphonium player Lyndon Baglin, a man that to this day has a major influence on Paul's teaching methods.
He joined Roberts Bakery Band between 1979 and 1983, working with a colourful conductor who has given over 40 years to the same band, Colin Cranson. However, the lure of top flight banding was to much, particularly the persuasive skills of Richard Evans, a man that was to become a major influence on Paul's life and remains a close friend and motivator to this day.
The time spent in Leyland Vehicles Band was the most rewarding as a player; playing in some of the finest auditoriums all over the world. Cd's, Radio Broadcasts and television appearances seemed to be part of life's daily routine at that time. By the end of 1989, 6 fantastic years with Leyland and a Euphonium career of 17 years under his belt, Paul looked for new pastures to continue his thirst for ambitious projects, conducting seemed the natural progression.
Having learned his conducting trade from some of the finest musical directors such as, Alan Withington, David King, Richard Evans and James Gourley, Paul has conducted bands such as Besses o'th Barn in the champion section before becoming the associate conductor of Carlton Main along with guest appearances at Grimethorpe and Fodens. In 2001, Paul formed his own band in his home town of Warrington; Wire Brass. In an 11 year period, his skills took the band from nothing to a well establish championship section band, eventually finishing at 38th becoming the most progressive band in the world. Paul has found himself in great demand not only nationally but internationally. His forays to the other side of the world in Australia have been particularly successful with Brisbane Excelsior Band.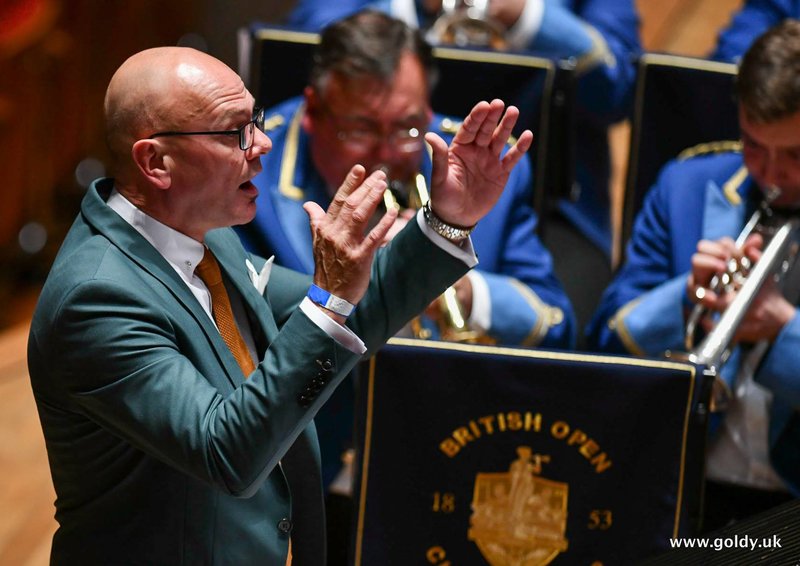 Paul currently conducts the World Famous Wingates Band. Since 2013 and the appointment of musical director Paul Andrews, Wingates have been on a journey to recapture their former glory. He brought them invitation to Brass In Concert for the first time in their history, in 2016 they achieved qualification to the National Finals of Great Britain at the Royal Albert Hall for the first time in 11 years and last September, competed in the largest brass band competition in the world, the British open; a competition the band haven't attended since 1999. After now 25 years conducting experience, having just completed his 4th year at Wingates, Paul has seen the band rise from 67th to a top 20 position in the world.
Adjudicating being a role he considers having the utmost importance attached to it, he is taking it on with the due diligence, commitment and integrity that he has always applied throughout his musical career.
Paul offers Conducting services, Personal Development plans and Band Training, if you require any of Paul's services please don't hesitate to contact us.