Portfolio, Videos and Reviews
"As used by professionals in Orchestras & Brass Bands: Gary Curtin, Mark Wilkinson, Russell Gray, Ian Porthouse, Simon Cowen, Chris Morley, Christopher Robertson, Fodens Band, Wingates Band, Tredegar Band...."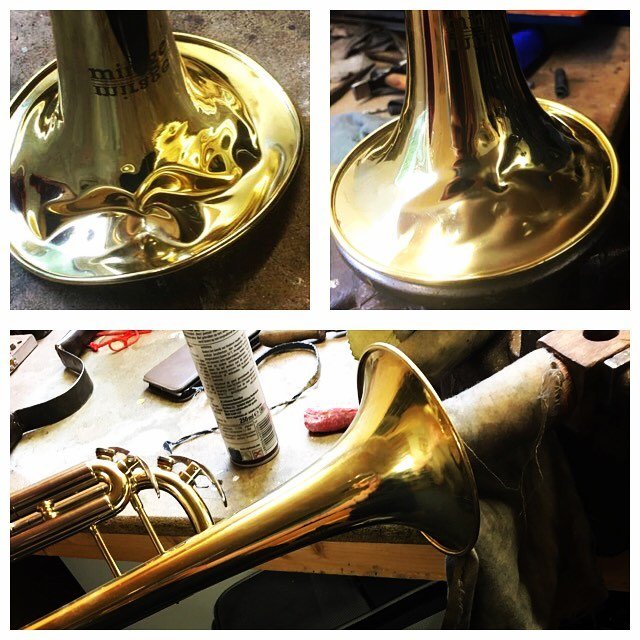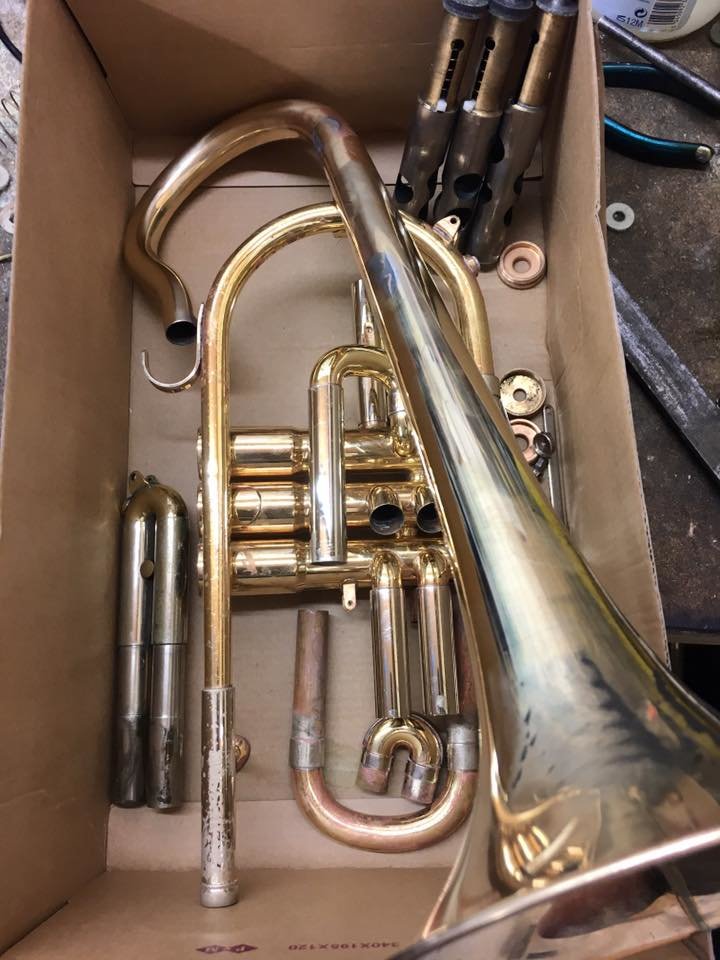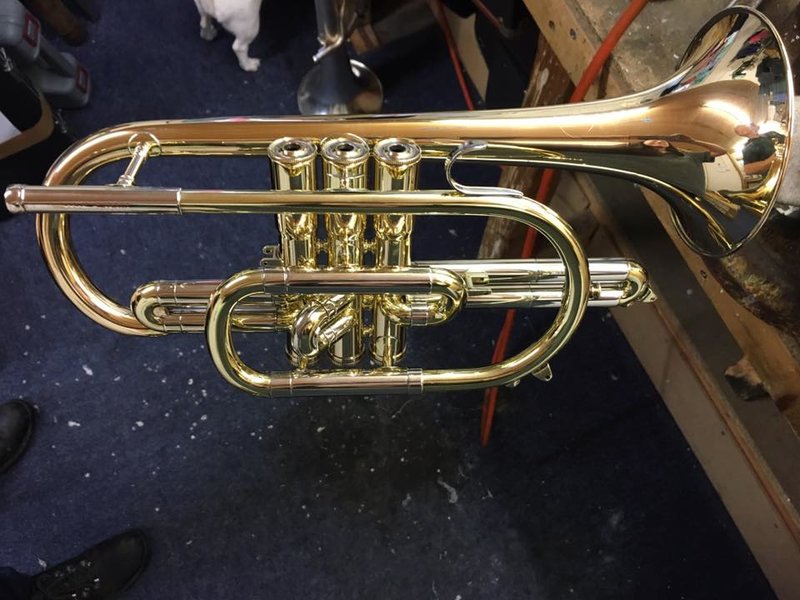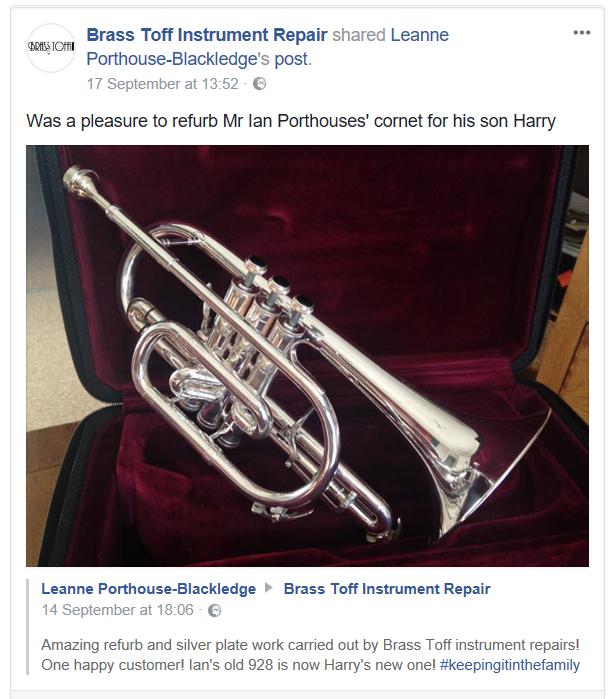 Tuning slide trigger fitted for Mark Wilkinsons cornet (Principal Cornet - Fodens Band)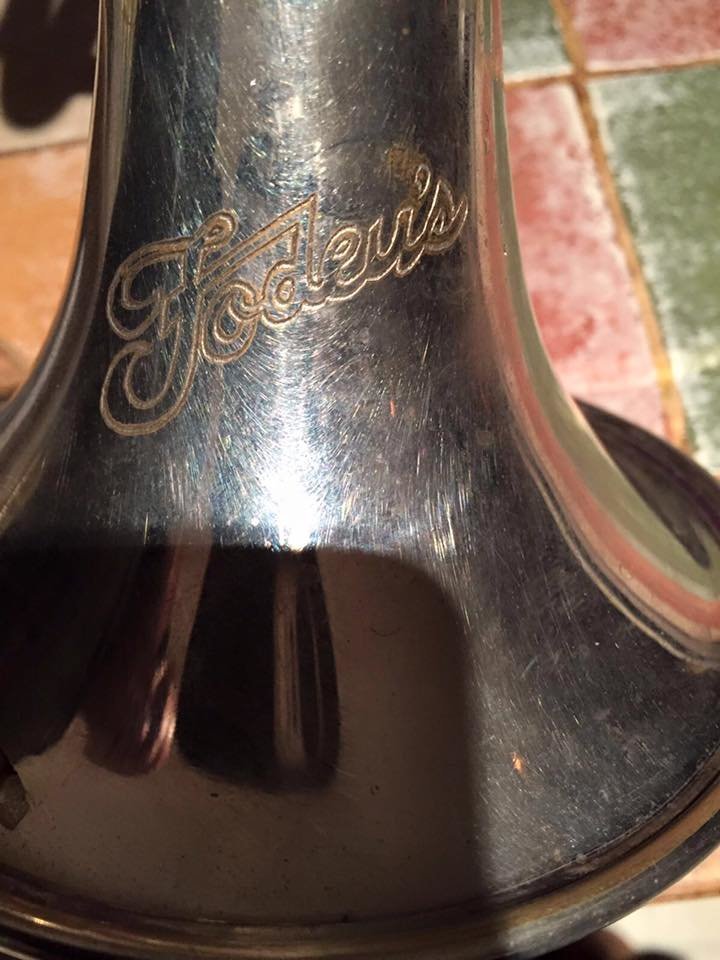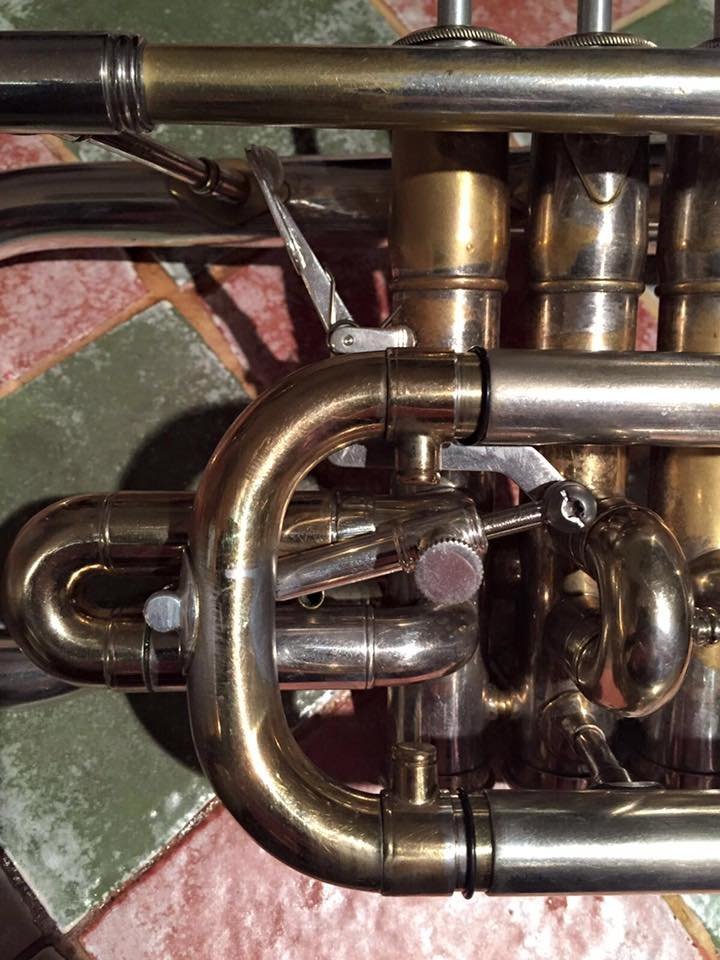 ---
Videos
---
Reviews
Brass Toff's expert and resonantly priced repairs help keep our stock at Love Music Trust in good condition and more importantly help us help Cheshire East schools make music!
Amazing refurb and silver plate work carried out by Brass Toff instrument repairs! One happy customer! Ian's old 928 is now Harry's new one! #keepingitinthefamily
- Ian and Leanne Porthouse
I've been taking my repairs to Paul for over 20 years. He is the very, very best.
Another excellent repair and great customer service by Brass Toff, thank you!
- Rachel Carr
"Having played the Elliott Trombone (TB-928G) for some time now, it is clear that this instrument is streaks ahead of its many rivals.
There has been a lot of thought put into this trombone and the results are truly fantastic.
Having trialled many designs of Trombone from various manufactures over the past twenty years, this is the very first time I have been 'completely' satisfied that there is a new trombone on the market that ticks every box.
The way the instrument blows is exceptional. Just the right balance of resistance to work within The Symphony Orchestra, yet still has the freedom for an array of warmth and colours within the sound. The most perfect amount of resistance in the trigger register, in fact the very best I've encountered.
As for overall intonation on the instrument - always my first concern when trying out a new model - it plays true and perfectly in tune in itself. Such a rare treat.
The Elliott Trombone (TB-928G) is equally impressive within the brilliant sounds of the brass band. Enough bite and vibrancy to help cut across the sound of the saxhorns, yet enough warmth and richness to allow for the mellow sounds to radiate within the section.
There are simply no doubts that the Elliot trombone will be standing strong in the professional orchestral and brass band trombone world very soon.
- Simon Cowen - Royal Liverpool Philharmonic Orchestra - Principal Trombone
Brass Toff's services are second to none, good quality repairs by a man who's been there and seen it. You may even pick up some pearls of wisdom too whilst you're there.
-Ian Sandars
I take all of my instruments here at Brass Toff for repair and any of my students' instruments that need repairing - top quality repairs, great customer service, and all at a great price.
I visited Paul today and came away with a lovely new Elliott Brass cornet. Paul and Nicola were very helpful, giving lots of helpful advice to a complete novice. He is so enthusiastic and I would recommend him to anyone.
All repairs to my instruments are done here and always have been. Paul even customised my trombone so I can attach a radio mic and transmitter to it. Fantastic service.
Needed a fast turn around for son's trombone slide which had been damaged in a freak avalanche (dropped and denial). Paul and Nicola fitted it in and repaired to pristine in a day to fit in with son's band rehearsals. Wouldn't go anywhere else. Thanks x
- Lesley Quirk
Fabulous. Always does a cracking job. Very reasonable prices, and true craftsmanship. Formby Band has always been delighted with all Paul's hard work. x
- Laura Lacey